Neo40 Professional (60 count)
Backed by many successful clinical trials, years of research and the leading team in Nitric Oxide research, our proprietary, clinical strength and patented Neo40 Professional formula is developed out of years of scientific research from the University of Texas Health Science Center and the N-O Discovery Program and is available only to physicians.
It is the most efficacious, concentrated and convenient daily supplement to help to quickly increase the body's Nitric Oxide levels. Neo40 Professional offers significantly more N-O production in each tablet, with added methylfolate for increased efficacy, than our flagship Neo40 Daily.
Available only for those under the care of a healthcare practitioner, Neo40 Professional may help promote:
Artery dilation for healthy blood flow
Healthy blood pressure levels
Cardiovascular and heart health
Increased circulation throughout the body
Healthy arterial function
Healthy endothelium function
Product Details
Don't just replenish N-O. Get Nitrate and Nitrite reserves.
Developed at the University of Texas, Health Science Center, Neo40 Professional is a quick dissolve tablet which works quickly to enhance production of Nitric Oxide in the body. But that's just part of what Neo40 Pro delivers. Because this clinical-strength formula is biphasic, also allowing for the conversion of Nitrate to Nitrite and then to N-O over time in the endothelium as needed.
Neo40 Professional also contains methylated tetrahydrofolate (methylfolate) to increase efficacy. This is critical for those patients who have a methyl tetrahydrofolate reductase genetic mutation (referred to as the MTHFR SNP) as well as SNPs in the Nitric Oxide Synthase (NOS) gene. People with MTHFR SNP are unable to maintain enough reduced tetrahydrobiopterin to support endogenous Nitric Oxide production. The addition of methylfolate can help overcome this genetic problem.
The core nitric oxide technology was originally uncovered in an N-O pharmaceutical discovery program from the University of Texas Health Science Center. Neo40 Pro is the only NO technology that is scientifically validated, clinically tested, and patented. HumanN holds the exclusive world wide patent for this technology.
One tab with one very pleasant taste.
Getting your Nitric Oxide has never been easier, tastier or more efficacious. Neo40 Professional has a great taste, with light fruity flavors, and dissolves quickly in the mouth quickly.
Formulated from years of research.
Neo40 Professional is based on Nitric Oxide research from the University of Texas, Health Science Center. This ongoing research of the effects of Nitric Oxide on circulation and health inspired the formulation of our flagship Neo40 and then later the clinical strength Neo40 Professional. Created to activate and restore N-O, Neo40 Professional is backed by 15 years of continuous research and clinical trials. Seven successful clinical trials on HumanN N-O products have been conducted to ensure that they are safe and efficacious.
Formulated for universal efficacy.
What makes Neo40 Professional different than other products on the market, including L-Arginine supplements, is that our patented formula represents a breakthrough in N-O delivery. In fact, studies suggest that if you're over 40 or have compromised endothelial function, L-Arginine is unlikely to work for you.
Neo40 Professional is formulated to boost the efficiency of the body's nitrate pathway so that more Nitric Oxide is available when and where it's needed. Each tab contains 425mg of our patented Nitric Oxide blend, with added folate, vitamin C and B12.
Directions
DirectionsOne tablet, once a day.
Take one quick dissolve tablet daily and allow it to dissolve on the tongue. Do not swallow the tablet whole or place under the tongue. You can take two tablet daily during the initial 30-45 day restoration, loading phase. After 30-45 days, take only one tab daily. Never take more than two tabs in a 24-hour period. Each Neo40 Professional box contains sixty tablets.
Consult your physician prior to taking Neo40 Professional if you're taking 1) organic nitrate medications such as nitroglycerin or isosorbide, 2) erectile dysfunction drugs, since the combination of the two may cause an unsafe drop in blood pressure, 3) blood thinner medications, or 4) medications related to lowering blood pressure. Discontinue use and contact your physician if you experience dizziness or fainting.
Doctor Testimonials
"Many of my patients are depleted. But the vegetarians are typically better, as they eat lots of green leafy vegetables. Patients that are diligent with taking Neo40 typically go up within a month. If they are really diligent – taking 2 Neo40s per day – I've seen them get up to the Optimal level."
 – Daniel Freeland, MD/Family Practice
 "I use Neo-40 every day and recommend it to most of my patients. It has provided subjective benefits of increased energy and improved exercise tolerance. Objectively I believe it has been a major asset in supporting blood pressure, and arterial health as noted on Pulse Wave Analysis. Neo-40 has helped to support cardiovascular health in our patient population. In my experience as a physician and integrative practitioner with over 35 years of experience, Neo-40 is one of the most significant products to come onto the market."
– Mark H. Raterink, M.D., ABIHM
As a practitioner, I use Neo40 myself every day and recommend it to almost all my patients.
– Eleanor Womack
I started using Neo40 over a year ago. I needed a good heart product and we needed to know if it would work for our clients.  I feel so much better and my heart is testing to be better, when I take the neo40.  Our clients love the Neo40 and love the way they feel on it.
– Jan Van Meter ND
Frequently Bought Together...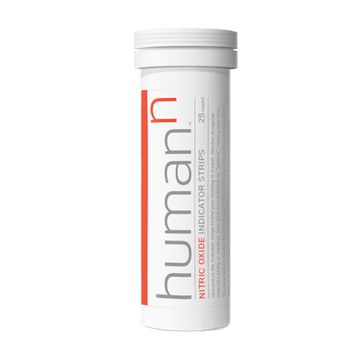 Now it's easy to know if you're getting enough dietary nitrate with easy-to-use indicator strips.